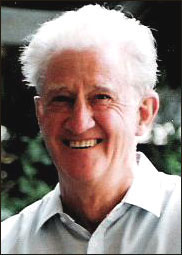 Minson Memories
A new section on the History of Country Music in Australia by 2TM's legendary "Mr Hoedown" John Minson.
Buddy's Guitars
The great bush balladist Buddy Williams was known to be very hard on guitars.
He described them as his "tools of trade". He used the heaviest gauge bronze strings and played pick-and-strum style with a thumb pick right up against the bridge of the guitar.
Buddy only played the best Gibson brand guitars and, when his Show was based in Tamworth, he would bring his guitars out to my workshop for repairs and adjustment.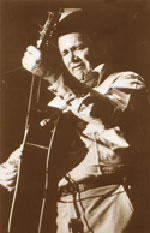 One time, he came in with a really nice Gibson which had the bridge broken clean off the spruce top. He was rehearsing and wanted it fixed right away. So I dutifully cleaned up the bridge and carefully glued it back in place and returned it to Buddy.
The following day, he was back out to my place in Calala, just up the road from Hadley Studio where he used to record. "The bridge has come off again," Buddy said. "Can you fix it on securely?"
Not to be outdone, I took this beautiful Gibson into my workshop and cut a big plate of 16 gauge aluminium sheet, glued it inside the guitar under the bridge then bolted the mahogany bridge piece right through the Sitka spruce top and into the metal plate. Although it did nothing to enhance the tone, I knew that if the bridge ever came away again, it would bring the entire top of the guitar with it!
Every 12 months or so, Buddy would trade in his old guitars for the latest top of the line Gibson model. And as I never told him about my "modification", neither he nor anyone else ever knew the truth.
So, presumably, somewhere out there is a collector, proudly playing a genuine vintage Gibson guitar, blissfully unaware that under its bridge is a big, heavy metal plate.
Early music research
John writes with an insight into how Radio 2TM proved country music was popular!
Correct programming is the heart of good radio. And in the early 1960s, 2TM and the other New England Network stations unintentionally discovered a way of testing their music choices.
Each year they would run a hospital appeal day with announcers broadcasting from locations in towns throughout the network coverage area. At regular times they would cross to these centres and the duty announcer would give the progressive tally figure and exhort the locals to come in and make a donation.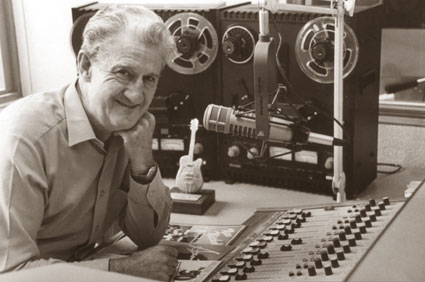 This was a time when 78rpm records were being phased out and micro-groove records were replacing them. So it was decided to load up each announcer with a stack of 78s and, as people came into the various centres to donate money, they could go through the stack and select a favourite record. All the discs were in cardboard jackets and in clean, unmarked condition. And at that time most country people still had either a wind-up or electric gramophone that played the 78s.
The announcers quickly discovered which records their listeners preferred. As each person made their donation they would pick through the stack, searching for a country music disc. Records by well known bands, such as Victor Sylvester and his Ballroom Orchestra, were bypassed in favour of a Tex Morton, Slim Dusty, Buddy Williams, Smoky Dawson or Shirley Thoms record. Sometimes they would make a second donation in order to get an additional favourite country record they'd uncovered.
At the conclusion of the Appeal, announcers returned to the stations with a smaller stack of 78s of baritones, tenors, opera singers and dance bands, but no country singers. Country listeners were sending a clear message to the stations as to which music they preferred.
Little wonder that, a few years later, HOEDOWN on Radio 2TM became one of the most listened to night-time radio programs, playing exclusively country music.
Remembering Wilf Carter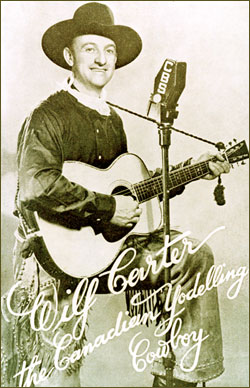 The legendary Wilf Carter was an ever popular artist on 2TM Hoedown. He corresponded regularly with us, and also sent interview tapes.
His records were released by RCA Canada and were not released in Australia, so Wilf kindly provided his complete collection for the 2TM record library as well as a box of albums to give away to listeners.
Wilf was backed as a guest artist on a tour with the Kitty Wells show. He wrote saying "I want an ace up my sleeve for the show, and I remember a song I heard in Australia called The Pub With No Beer. Will you send me a copy of it and I can tell the story of it, then sing it on the show?"
Following the tour, Wilf wrote to say the "Pub" was the hit of the show, with the fans asking had he recorded it. He then asked could we provide him with additional Australian country songs to make up an entire Aussie album.
The project was handed over to Ron Wills of RCA Australia who provided a selection of bush ballads plus a suitable Aussie theme record cover.
Wilf Carter recorded the album which was released simultaneously in America and Australia where it is now a rare collectors item.